The map below shows the current extent of the Oxton Village Conservation Area.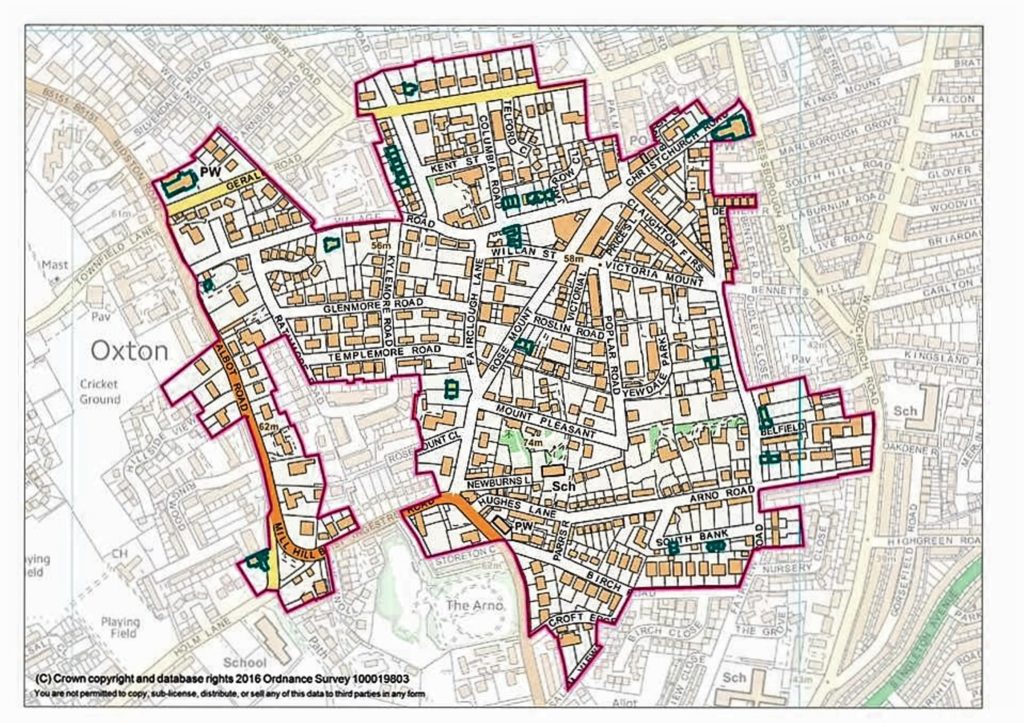 Wirral's Council's advice on living in a Conservation Area
If you own a property in the Conservation Area, Wirral Council has published an informative pamphlet on how it might affect you and how you care for your property. This can be viewed by clicking on the picture below.