Noubalm is a beauty and holistic salon.  We produce and retail 100% natural organic skin care products, candles and teas.  We are dedicated to personalising a unique and memorable experience where you will discover a haven of tranquility for the mind, body and soul whilst escaping the stresses of your daily routine.  Whether your goal is to eliminate stress, anxiety, fatigue, restlessness or the general strains of life, we will work with you to uncover your natural radiance, using our wide range of beauty and holistic healing treatments, each tailored to your exact needs.
We are a fully accredited beauty and holistic training school, offering a wide range of courses.  If you are looking for a career in beauty and holistic therapies we can help you gain the qualifications to become a competent therapist.
At Noubalm we offer complementary treatment for those affected by cancer.  All of our cancer care treatments are safe holistic therapies for men and women which can be taken before, during or after a programme of chemotherapy or radiation treatments.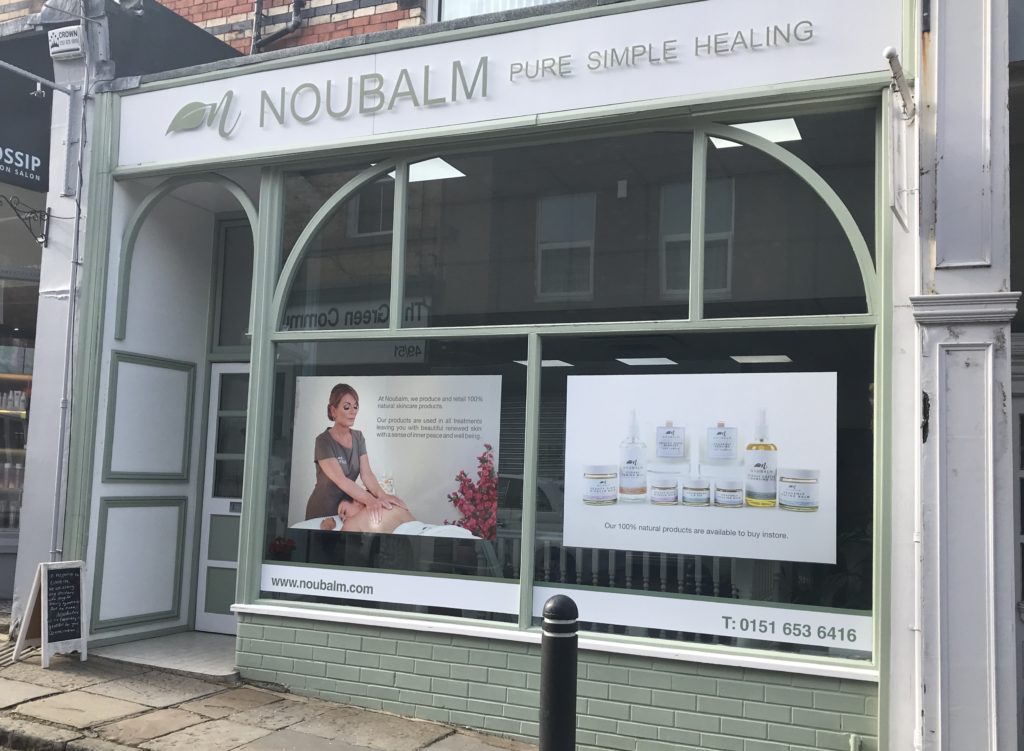 Opening hours Monday, Wednesday, Thursday, Friday 10 a.m. to 4 p.m.  Tuesday 10 a.m. to 8 p.m.  Saturday 10 a.m. to 5 p.m.
Visit our website at www.noubalm.com
Contact us on 0151 653 6416 or by email to enquiries@noubalm.com
46 Christchurch Road, Oxton, CH43 5SF