The aims of the Oxton Society are:
To promote high standards of planning and architecture
To educate the public in Oxton's geography, history, natural history and architecture
To secure the preservation, protection, development and improvement of Oxton
A friendly society
A concerned society
An active society
Get involved
Find out what is going on in your area
Discover more about the work your local society
Help make our village work for everyone.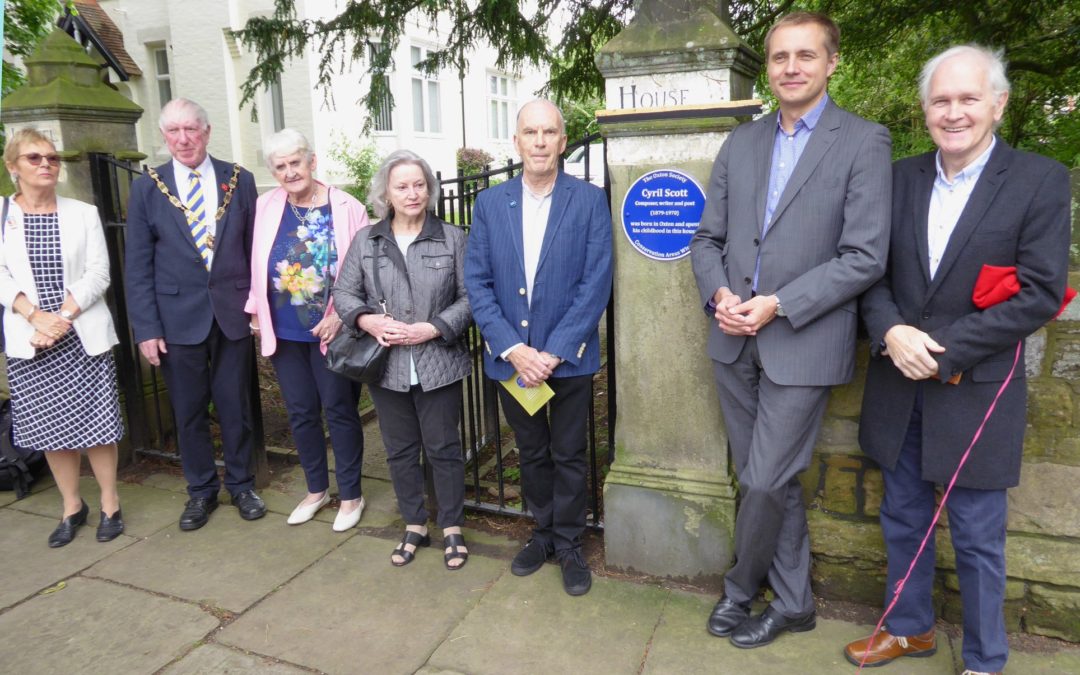 The first Cyril Scott plaque was unveiled by Vasily Petrenko, Chief Conductor of the (RLPO) Royal Liverpool Philharmonic Orchestra at a small ceremony at the Laurels on the corner of Kylemore and Village Rd on June 15, 2019 . Also in attendance was the Deputy Mayor of...
read more