The extent of Oxton Conservation Area is shown on the map below, with listed buildings shown in green.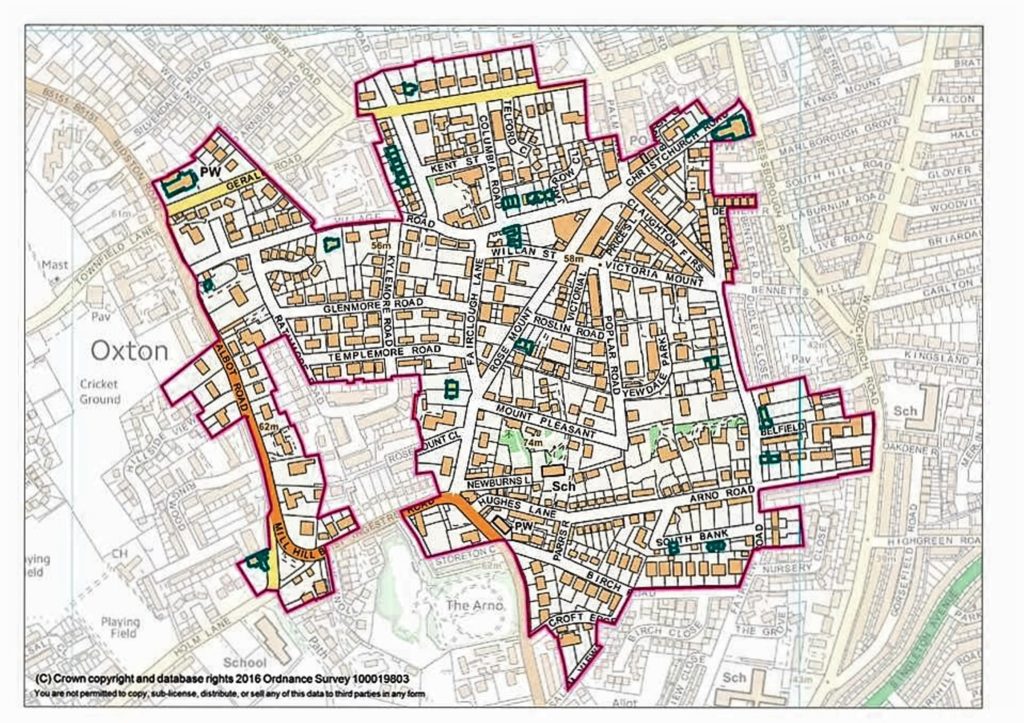 One of the Society's principal objectives is to make every effort to "preserve and enhance the character or appearance of the Conservation Area" This is mainly approached by engaging with the statutory planning process.  
More information on all aspects of planning in a Conservation Area can be found by accessing the links from the 'CONSERVATION – PLANNING' heading in the top menu.
If you own a property in the Conservation Area, Wirral Council has published an informative pamphlet on how it might affect you and how you care for your property. This can be viewed by clicking on the picture below.