We have unveilled our fifth Blue Plaque outside the former home of First World War hero George Schultz. The unveiling ceremony took place at 3 Silverdale Road, Oxton, on August 7. It was conducted by Major Paul Hands from Chetwynd Barracks. George's grandson, John Schultz, gave a moving tribute to the life of his grandfather and recognised the contribution of all those who served and died for their country in the Birkenhead Bantams.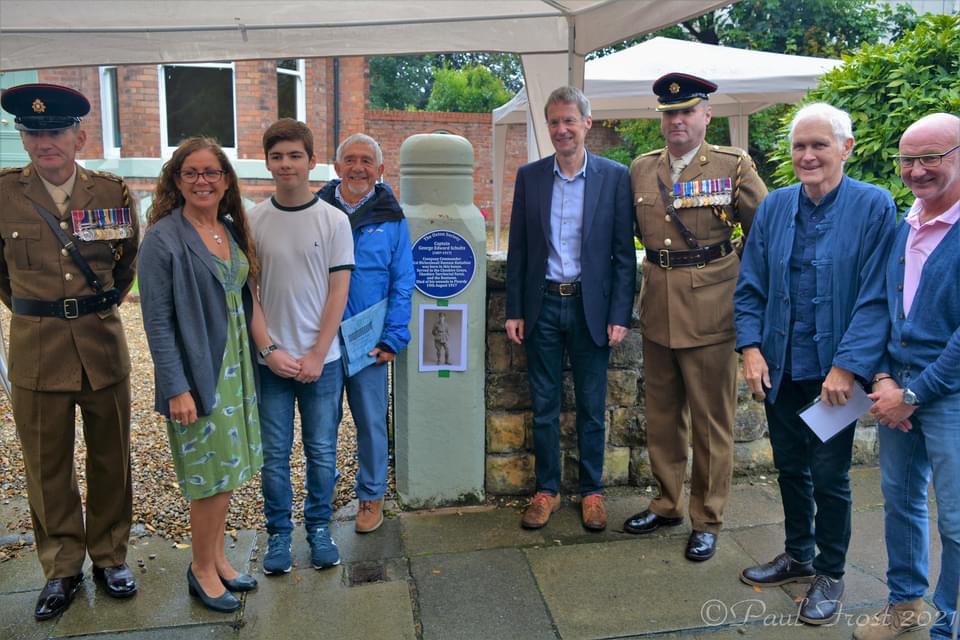 George was born in 1887 in Silverdale Road, Oxton. He enlisted in 1st Battalion Birkenhead Bantams, which was a special battalion for men under the regulation height of 5ft 3ins – the officers in the were all taller. This is the only time when a town, Birkenhead, was used in the official title of a Regiment.
George was promoted to Captain and Battalion Deputy Commanding Officer and served in various theatres of war up until August 1917 when, while leading his company to capture a strategic hill known as The Knoll in Picardy, he was fatally wounded. He was awarded the British War Medal and the Inter-Allied Victory Medal and his name is etched on the Birkenhead Cenotaph.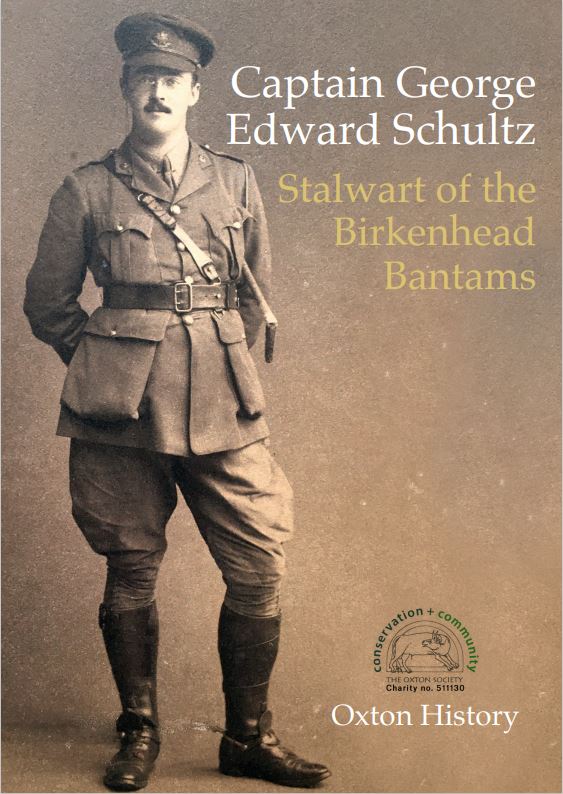 A special commemorative booklet has been produced by John Schultz and Bob Knowles of the History Group. Click here to see how to get your copy delivered for £3.00. It is also available from Oxton Books in the Williamson.
The Blue Plaque Scheme celebrates the links between notable local figures of the past and the building in which they lived.