Secret Gardens, Sunday May,13, 2018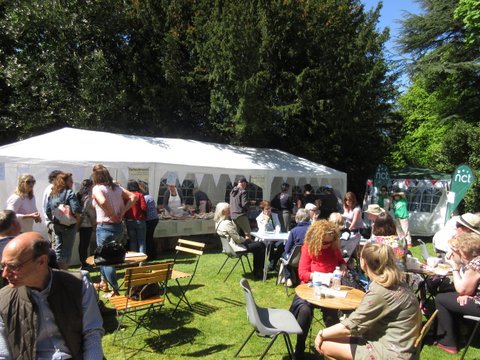 The weather was kind for this year's Secret Gardens and a bumper result is eagerly anticipated. The final accounts are still being worked out as there are still outstanding ticket sales to collect and expenses to settle. Watch this space for a result soon.
Partnership Charities
This successful annual event works in partnership with a panel of nine local charities. Each year three of the charities are selected, on a rolling basis, to supply services including volunteers on the day, and also to help with programme sales and distribution. For supplying these services each charity receives a share of the profits. Vacancies sometimes occur on the panel and the Oxton Society is keen to offer any such vacancy to local charities that meet the selection criteria.
If your local charity would like to be considered for inclusion on the panel, for when a vacancy occurs, please contact info@oxtonsociety.org.uk for more information and an application.